Vendor Opportunities at Bethany Village
Be a Vendor at a Bethany Village Event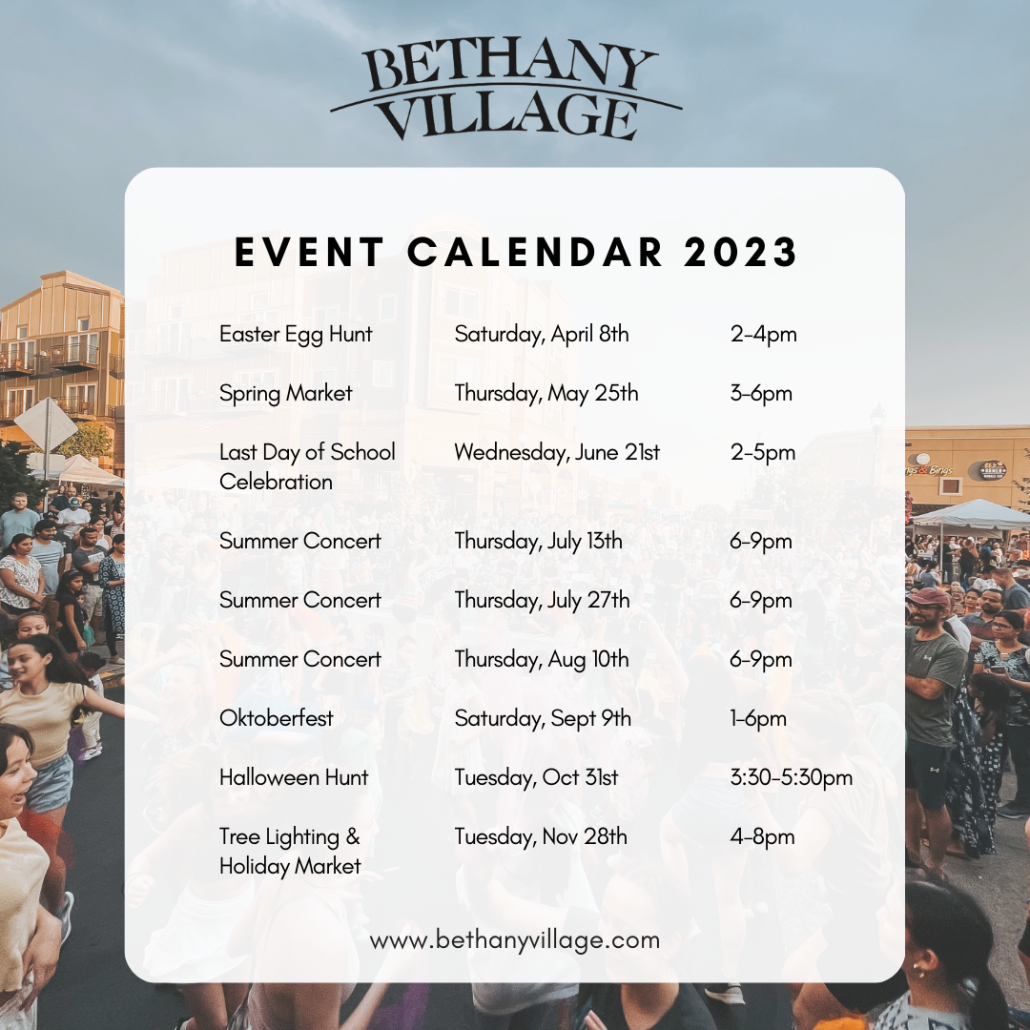 Apply below to join us as a vendor at a Bethany Village event! We continuously seek a variety of unique small businesses and are committed to providing opportunities for local vendors, artisans, farmers, and community groups to showcase their offerings to our diverse community. If you are interested in participating, click the links below to fill out the Vendor Application and download the Bethany Village Vendor Rules and Requirements.
Please note: Submitting a vendor application does not guarantee a spot at an event. All vendor selections are made at the discretion of the Events team. We do our best to accommodate and be respectful of participating businesses by avoiding too many vendors offering similar products/services.
If you have any questions about being a vendor, please contact us by emailing events@centralbethany.com.
This event series includes 3 concerts from local artists and bands throughout the summer! The cornerstone of our events calendar, our annual summer concerts are a local neighborhood tradition that spans over 20 years and features 50+ vendors, live music, intermission acts featuring young local talents, a carnival ride, many kid-friendly activities, and more!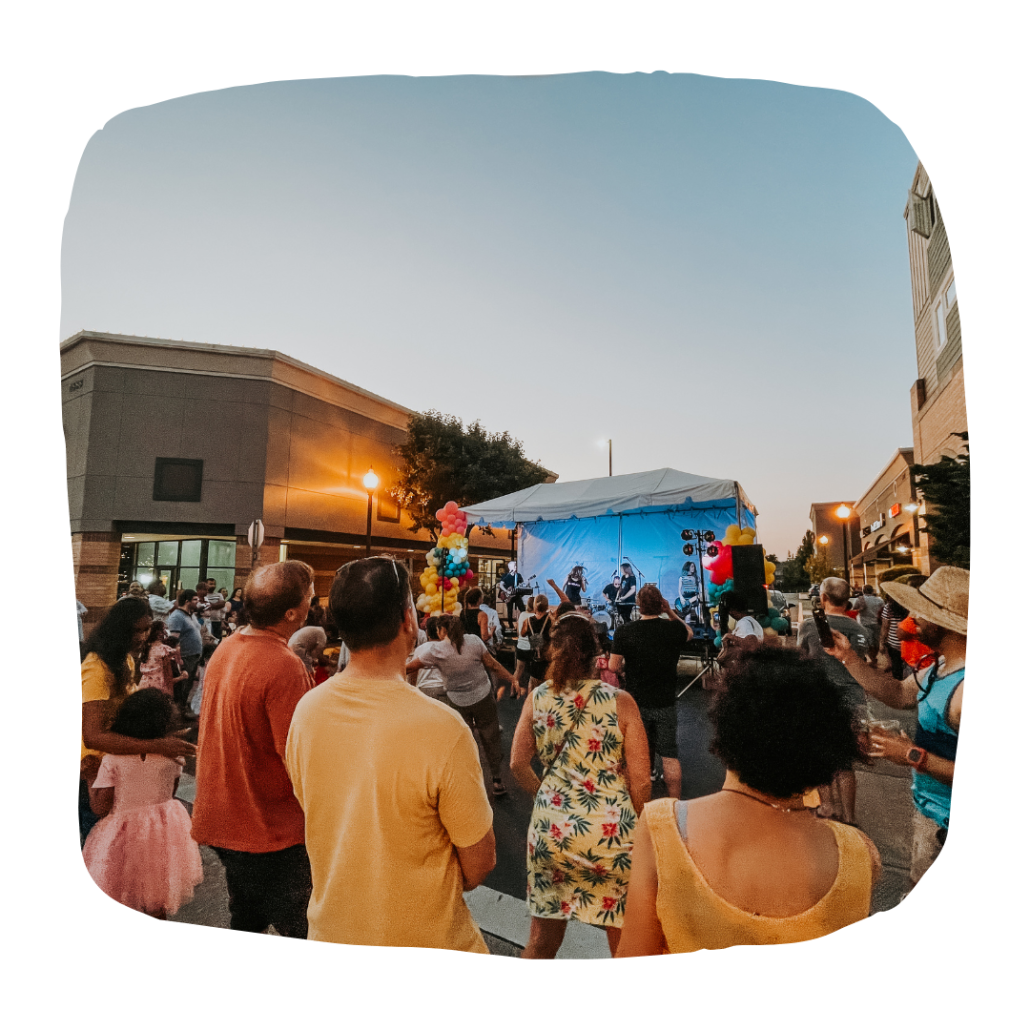 This fun themed daytime event is held each September and features an Oktoberfest band, accordions, German-inspired food and drink offerings, a beer tent, a carnival ride, 50+ vendors, face painting, kid's crafts, and more!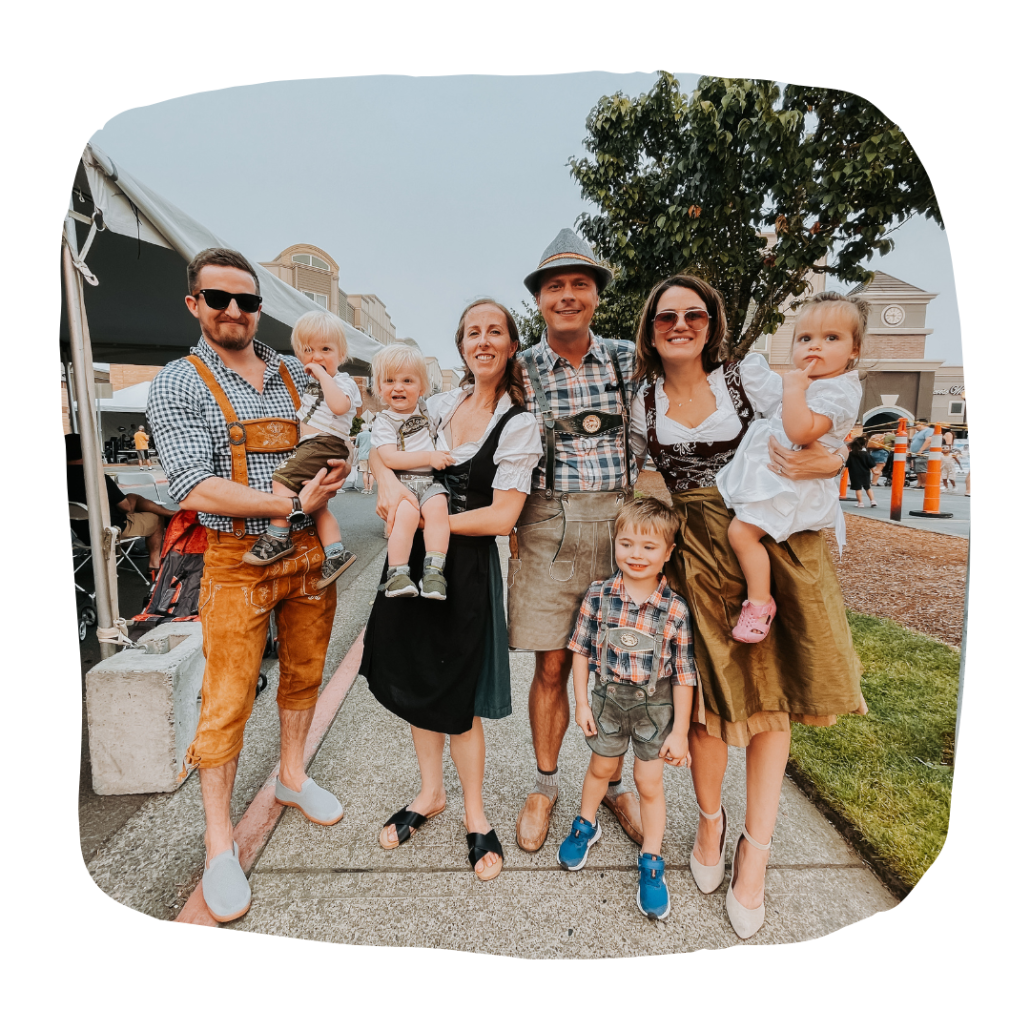 This holiday event takes place the first Tuesday after Thanksgiving and begins with a lively countdown to the lighting of the huge Bethany Village Tree, followed by the arrival of Santa, rolling right into several local musical performances at the base of the Tree. The event also features 50+ vendors, hot chocolate from Starbucks, a heated holiday drinks tent, and more!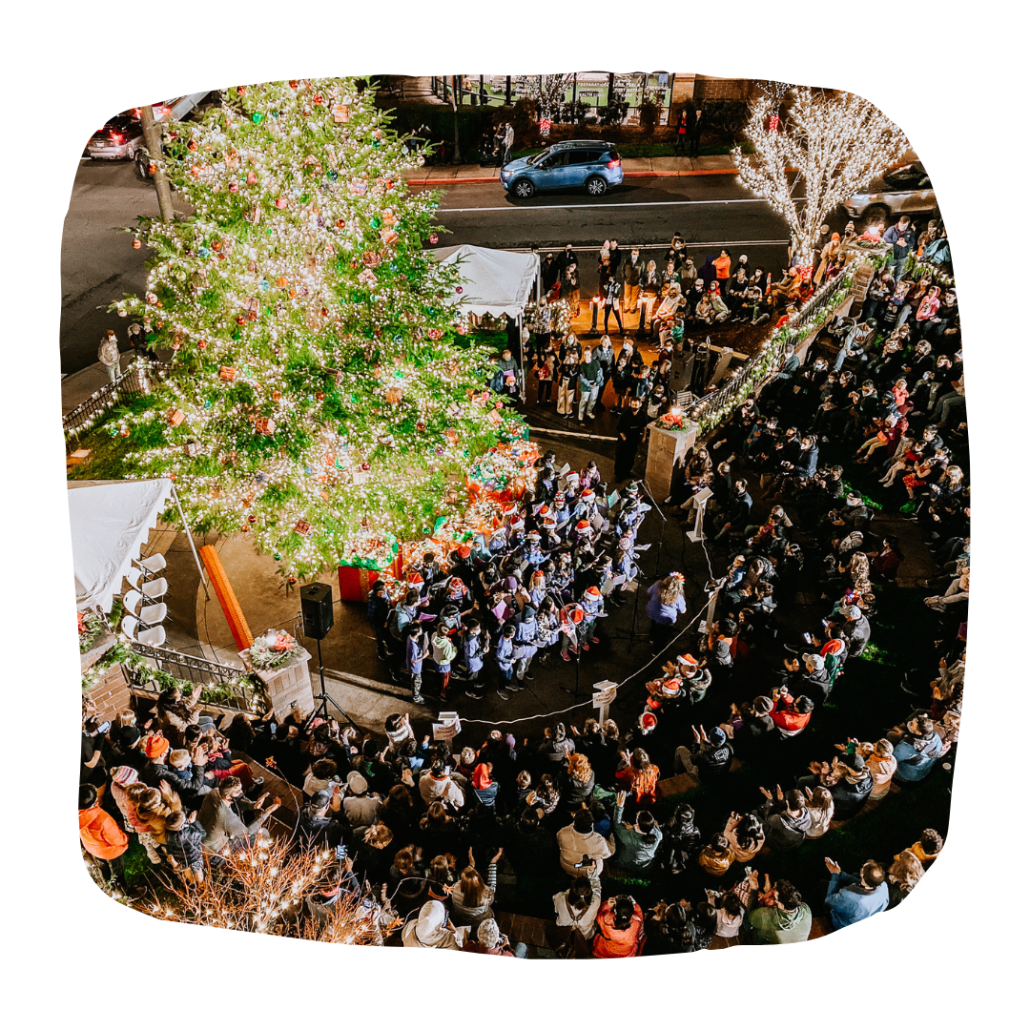 Bethany Village Vendor FAQs
Bethany Village serves as a community centerpiece to the greater Bethany neighborhood, and every year we put on a number of events to bring everyone together! 
Stay up to date with upcoming events at Bethany Village by checking out our events page and following us on social.